Appliance Repairs Christchurch
The Cares Workshop and Service Centre is manned by skilled technicians who repair most whiteware brands right here in Christchurch. Cares understands that it is no easy task to maintain your appliances, and that each appliance has a finite, useful life.
Whiteware Repairs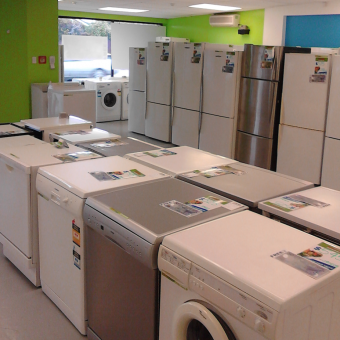 Cares Appliances are the local specialists in whiteware appliance repairs. It can be a lot cheaper to repair household appliances than purchase new ones, and we have been saving Christchurch homes money on new appliances for over a decade. Our expert team of technicians have many years experience repairing all different types of whiteware, including
Fridges
Freezers
Washing machines
Ovens
Dryers
And much more!
You can either bring your appliances to our Christchurch Workshop at 112 Fitzgerald Ave for repairs, or we provide prompt house calls, particularly in the Christchurch area.
If you are not sure whether or not your appliance will be worth repairing, feel free to contact us and we'll give you an idea of repair costs for your particular appliance.
Whiteware Servicing Plans
With our WHITEWARE FOR LIFE WARRANTY, Cares can help you maximise the usefulness of your appliances and maintain their functionality at a minimum monthly cost, bringing you immediate service or replacement and total peace of mind, so you need never pay for repairs again. We offer this additional warranty with many of the appliances we sell in our Christchurch stores, please contact us to clarify if we offer this on the appliance(s) that are you are considering. It is our mission to keep your appliances running smoothly, prolonging their life and saving you from having to make a costly replacement.

Contact us today for more information about our servicing plans and the Cares Whiteware For Life Warranty.
For all of your appliance repair need in Christchurch, get in touch with us today or come and see us at one of our three Christchurch locations. We look forward to helping you get your appliance back up and running!